Kings Day National Holliday in the Netherlands
King's Day is a national holiday in the Netherlands and its territories, including Aruba. The celebration has its roots in the 1800s when the Dutch monarchy was established. The day was initially known as Princess's Day, celebrated on August 31st, to celebrate the birthday of Princess Wilhelmina. After her coronation as queen in 1890, the day was renamed to Queen's Day and moved to April 30th, the birthday of Queen Juliana.
In 2013, the Dutch monarchy passed from Queen Beatrix to her son, King Willem-Alexander, and the holiday was renamed King's Day. King's Day in Aruba is a colorful and joyous celebration that reflects the influence of Dutch culture on the island. The celebration is a symbol of unity and national celebration from all walks of life coming together to take part in the festivities. The day is marked by parades, parties, and other cultural events, all aimed at celebrating the birth of the king.
The celebration is an opportunity for locals and tourists to experience the unique blend of Dutch and Caribbean cultures that make Aruba such a special place. The island's vibrant colors, music, and traditions come to life during King's Day, making it one of the most exciting cultural events in the Caribbean.
History and significance of King's Day Celebration
As mentioned earlier, King's Day has its roots in the Dutch monarchy. The day was initially established to celebrate the birthday of Princess Wilhelmina, who later became Queen of the Netherlands. Over time, the day evolved into a celebration of the Dutch monarchy and national pride.
In Aruba, King's Day is celebrated as a tribute to the Dutch royal family and their influence on the island's culture. The island's Dutch heritage is reflected in its architecture, language, and customs, and King's Day is an opportunity to showcase this unique blend of cultures.
The day is also significant because it brings people together from all over the island. King's Day celebrations are held across Aruba, with each community putting their own unique spin on the festivities. This diversity of events reflects Aruba's multicultural heritage and makes the celebration even more special.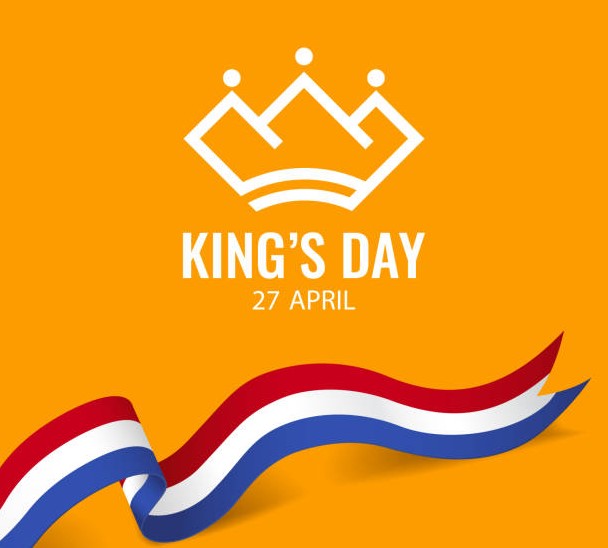 Traditional food and drinks to try during the celebration
No celebration in Aruba is complete without sampling some of the island's delicious cuisine. King's Day is no exception, with plenty of traditional food and drinks on offer. Here are a few dishes to try during the celebration:
Keshi Yena: A popular dish made with chicken, cheese, olives, and spices. The filling is cooked inside a hollowed-out wheel of cheese, giving the dish its distinctive flavor.
Aruban Pastechi: A savory pastry filled with meat, cheese, or seafood. These delicious snacks are a staple of Aruban cuisine and are a must-try during King's Day.
Ponche Crema: A sweet, creamy liqueur made with eggs, condensed milk, and rum. This traditional Aruban drink is served chilled and is the perfect way to cool down during the hot King's Day celebrations.
Dutch Herring: A popular snack in the Netherlands, Dutch Herring is a raw fish dish that is usually served with onions and pickles. It may not be for everyone, but it's worth trying if you're feeling adventurous!
Other cultural activities and attractions in Aruba
While King's Day is undoubtedly the highlight of the cultural calendar in Aruba, there are plenty of other activities and attractions to explore on the island. Here are a few suggestions:
Do a Clear Kayak Aruba Tour: Experience the magic of Aruba's crystal-clear waters with Clear Kayak Aruba Tours! Our unique Glass Bottom Kayak Tours offer an unforgettable adventure, allowing you to see the stunning marine life beneath you. Choose from our Mangrove Forest Tours departing from Santo Largo Beach or our Sunset Night Tours departing from Arashi Beach. Our expert guides will take you on a journey through Aruba's natural beauty, and you'll be amazed at the sights you'll see. Don't miss out on this once-in-a-lifetime opportunity to explore Aruba's waters in a whole new way. Book your Clear Kayak Aruba Tour today!
Visit the Arikok National Park: This beautiful nature reserve covers almost 20% of the island and is home to a diverse range of flora and fauna. Visitors can hike, bike, or horseback ride through the park and explore its many trails and caves.
Check out the California Lighthouse: Located at the northern tip of the island, the California Lighthouse offers stunning views of the coastline and is a popular spot for sunset photos.
Go snorkeling or diving: Aruba's crystal-clear waters are teeming with marine life, making it the perfect destination for snorkeling or diving. There are plenty of tour operators on the island who can take you to the best spots.
Learn about Aruba's history and culture: The island has a rich history and culture that is worth exploring. Visit the Aruba Historical Museum or the Archaeological Museum to learn more about the island's past, or take a tour of the traditional Cunucu houses that dot the countryside.
Conclusion and why you should add King's Day Celebration to your travel bucket list
King's Day in Aruba is a unique cultural experience that should be on every traveler's bucket list. The celebration is a colorful and joyous reflection of Aruba's Dutch heritage and Caribbean culture. From traditional food and drinks to parades and parties, there is something for everyone during King's Day.