Clear Kayak Aruba
Eco friendly Kayak Tours and rentals Aruba
The number one Eco friendly Kayak Tours and rentals in Aruba
Welcome to Aruba, the ONE HAPPY ISLAND situated in the Caribbean, just a short distance from the shoreline of Venezuela. With its crystal-clear turquoise waters enveloping it, this destination offers unparalleled opportunities to witness breathtaking underwater scenes and partake in thrilling activities. The southern coast abounds with diverse marine life, boasting numerous vibrant reefs and corals that promise unforgettable sights. Perhaps you may even encounter a graceful turtle swimming alongside you or be captivated by a school of vibrant gutu's (blue parrot fish). Life is all about creating lasting memories, and what better way to do so than embarking on an adventure aboard a clear-bottomed kayak amidst the stunning waters that surround Aruba?
Clear Kayak Aruba takes pride in their extraordinary sea expeditions, enabling you to craft an incredible vacation adventure. Explore our guided Day Tours and Night Tours for comprehensive information on the diverse range of excursions we provide. Get in touch with us to secure your reservation for either a Day or Night Tour or let us tailor-make a tour just for you.
Length: 2 Hours / Price: $65 / Includes Fruit, Water & all equipment
DAY KAYAK TOUR
Length: 2 Hours / Price: $75 / Includes Fruit, Water & all equipment
NIGHT KAYAK TOUR
What we offer
Clear Kayak Aruba
By putting together amazing journeys on the sea, Clear Kayak Aruba is pleased to help you create an unforgettable vacation experience.
Guided Kayak Tours
Customizable Tours
Amazing underwater views
Night Tours
Day tours
Double Kayaks
Live tour commentary
Pickup & Drop-off
Fruit & Water
what we proud of
Achievements
Certificate of Excellence 2018
Certificate of Excellence 2019
Aruba Quality Seal 2019
Travelers Choice 2020
TripAdvisor Certificate of Excellence  2018. This is one of the few honors
TripAdvisor
gives in recognition to its well-performing partners.
TripAdvisor Certificate of Excellence  2019. This is one of the few honors
TripAdvisor
gives in recognition to its well-performing partners.
Aruba Quality Seal
. All businesses listed here have been evaluated and accredited by independent and unbiased professionals at QESH Services, meeting Aruba's highest quality standards.
Travellers' Choice award 2020 This recognizes businesses that earn consistently great tourist reviews. Approximately 10% of businesses listed on Tripadvisor receive a Travellers' Choice award.
2018
2019
2019

2020
Never Kayaked Before?
No problem! We can help you! We have a brand new fleet of kayaks and gear available  and the best instructors to help you get started.
Clear Kayak Aruba
Customer Testimonials
NOV 2023- Our guide was very knowledgeable and enjoyable to be with. He even went out of his way to
give us a ride back to our hotel since our kayak had been submerged. I would highly this
guide and trip.
NOV 2023- We got to kayak past many popular beaches, beautiful local homes and saw many fish. Our
guide JD was friendly and had a lot of knowledge of the Aruba island. I only wish we had
remembered to bring bread or crackers to bring more fish to us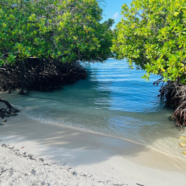 SEP 2023- JD from Clear Kayak was AWESOME on our Honeymoon Night-time Kayak Tour! I had no problem keeping up with him but he still took the time to show us all of cool sights and move a comfortable pace, nevermind the amazing photos he took of us along the way! The sunset during the kayaking was also beautiful. The kayaking was fun but JD was what made the trip unforgettable! I highly recommend Clear Kayak and especially JD!!
Oct 2023-  My wife and I have a bit of flat water kayak experience but being out on the open water is very different! However our two young guides gave us very clear instructions and made sure we were always in the correct part of the water to ensure we were riding the waves at the right time and steering away from the waves when we needed to. I can't remember the names of the two guides but they were both exceptionally friendly, fun to converse. They were knowledgeable young men and a credit to the tour company.
The trip starts at Mangel Halton and the guides then take you in a vehicle a couple of miles down the road to launch the kayaks. You then follow the waves down the coast eventually landing back at the meeting point. In all we were probably on the water for just under 90 minutes which was a good length of time.
Animal wise, we saw Bob the pelican out on the trip, some giant sea turtles and a few smaller fish. You can't help but enjoy kayaking in such a beautiful location. I highly recommend this trip, not so much for the glass bottom element but more for the thrill of being out on the open ocean and the opportunity to see Aruba from another view point.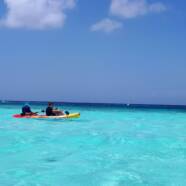 April 2023- Lee and his partner were excellent tour guides. Knowledgeable about the wildlife we experienced. Very easy going and fun to spend the time with. Would recommend this tour to others.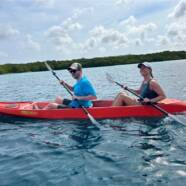 Nov 2022 - Amazing experience. Lee and J.D. were super friendly, informative, and awesome. The water is beautiful, and the experience is a must if you're considering to do it.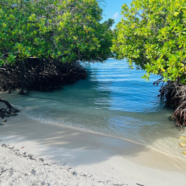 Feb 2023 - The kayak were very stable and it was a new experience with the clear bottom.
We wore life jackets for safety and the tour guides, Lee, JD & Richard, were excellent, explaining the history of the mangrove portion of the island.
We were able to handle & touch the non poisonous jelly fish.
The time on the water was perfect so we could enjoy the rest of the day.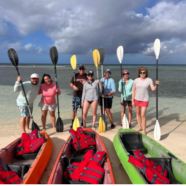 Feb 2023 - We really enjoyed this tour. We were supposed to have done the night kayak tour, but it was too windy, so we switched to the morning tour. There was only one other couple with us. It was a bit windy, but nothing scary - just made it wavy - which we enjoyed! Enjoyed the kayaking and seeing the sights. We had Lee and JD as guides and they were fun and knowledgeable about the area. We will do the night tour next time!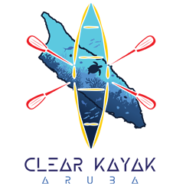 NOV 9th 2022- Guides (Lee and JD) were entertaining and also made us feel comfortable with the kayak. Water was
calm and beautiful. We were a little apprehensive about kayaking on the ocean but it was very easy.
Definitely recommend.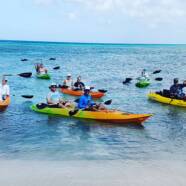 NOV 15th 2022- Good experience and service. Have a little experience in kayaking but enjoy a lot. Like Aruba. Will be
back next year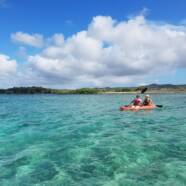 What's new
Our Blog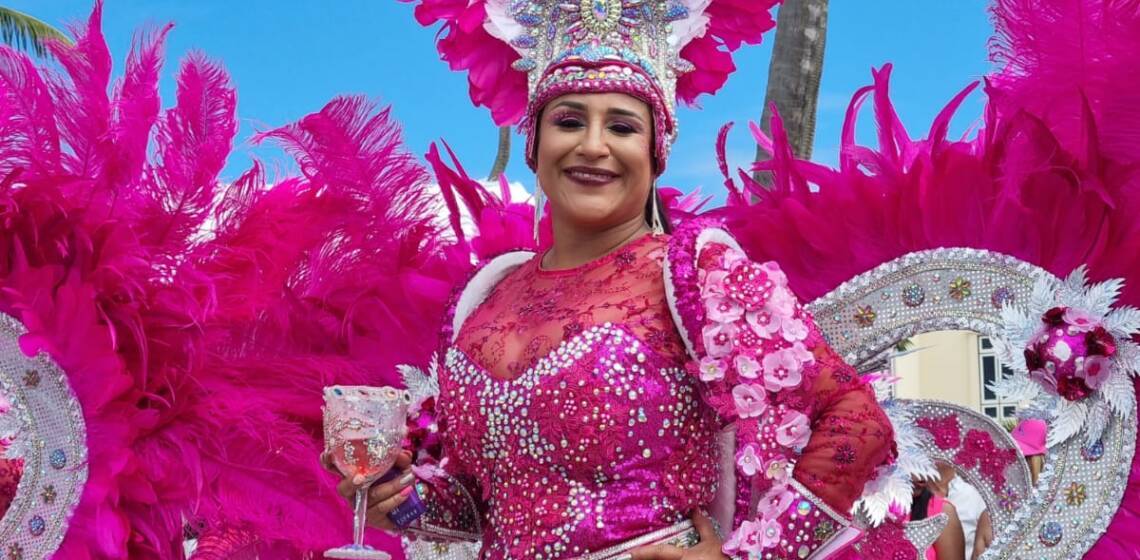 Carnival Events happening in November 2023: 10 & 11 November Aruba is gearing up to celebrate a monumental milestone – 70 years of Carnival in 2024! The excitement and festivities are about to kick off early, starting in November 2023...
Read more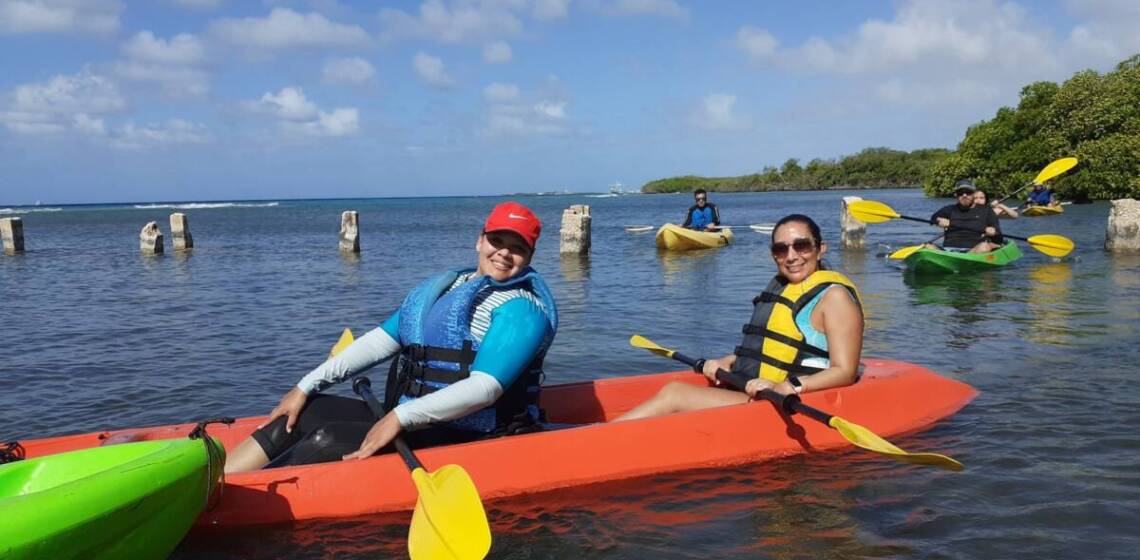 Welcome to the breathtaking island of Aruba, where crystal-clear waters and endless sunshine await you. Clear Kayak Aruba is thrilled to introduce you to our stunning paradise and showcase the numerous highlights and awards this Caribbean gem has...
Read more