Why Baby Beach Should Top Your List
If you are a travel enthusiast and have visited many beaches around the world none will leave you as mesmerized as the beaches in Aruba. The island of Aruba is known for its pristine beaches, crystal clear waters, and year-round sunshine.
If you're planning a beach vacation, Aruba should definitely be on your list. In this article, I will share with you why Aruba has the best beaches and why Baby Beach should be at the top of your list.
Why Aruba has the Best Beaches
Aruba's beaches are known for their powdery white sand and crystal-clear turquoise waters. The island is located outside of the hurricane belt, which means that the weather is consistently sunny and warm. This makes Aruba a perfect destination for beach lovers, especially those who wish to escape the cold weather in their home country.
Another reason why Aruba has the best beaches is its location. Aruba is situated in the southern Caribbean, which makes it a prime location for water sports such as windsurfing, kiteboarding, and snorkeling. The island's constant trade winds provide ideal conditions for these activities, making Aruba a popular destination for adventure seekers.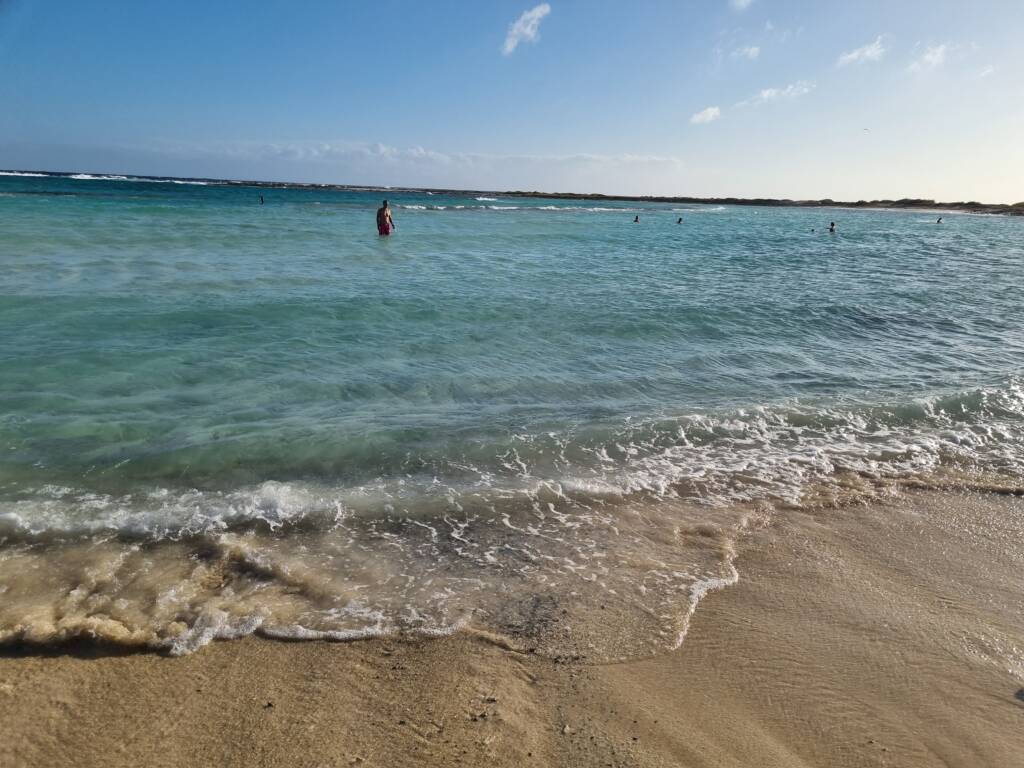 Aruba Beaches
Aruba has over 20 beaches to choose from, each offering its own unique features and attractions. Some of the most popular beaches in Aruba include Palm Beach, Eagle Beach, and Baby Beach. Palm Beach and Eagle Beach are located on the northern coast of the island and are known for their soft white sand and calm waters. These beaches are perfect for swimming, sunbathing, and water sports.
If you're looking for a more secluded beach experience, head to the southern coast of the island. Here you will find some of the lesser-known beaches such as Mangel Halto and Boca Prins. These beaches are known for their rugged terrain and are perfect for exploring and taking in the natural beauty of the island.
If you want to visit Mangel Halto you can also visit the Santo Largo Beach and take a glass bottom kayak tour offered by Clear Kayak Aruba from there. This is a must do if you're looking for a unique way to experience Aruba's beaches. These kayaks have a clear bottom, allowing you to see the marine life and coral reefs beneath you as you paddle along the coastline. This is a great way to explore the island's underwater world without getting wet.
What Makes Baby Beach Special
Of all the beaches in Aruba, Baby Beach is the one that stands out for me. Located on the southern coast of the island, Baby Beach is a crescent-shaped lagoon with calm waters that are perfect for swimming and snorkeling. The beach gets its name from its shallow waters, which are ideal for young children to play in.
What makes Baby Beach special is its natural beauty. The water is crystal clear and the sand is soft and powdery. The beach is surrounded by mangroves, which provide a natural shelter for the beachgoers. The water is also home to a variety of marine life, including colorful fish and sea turtles.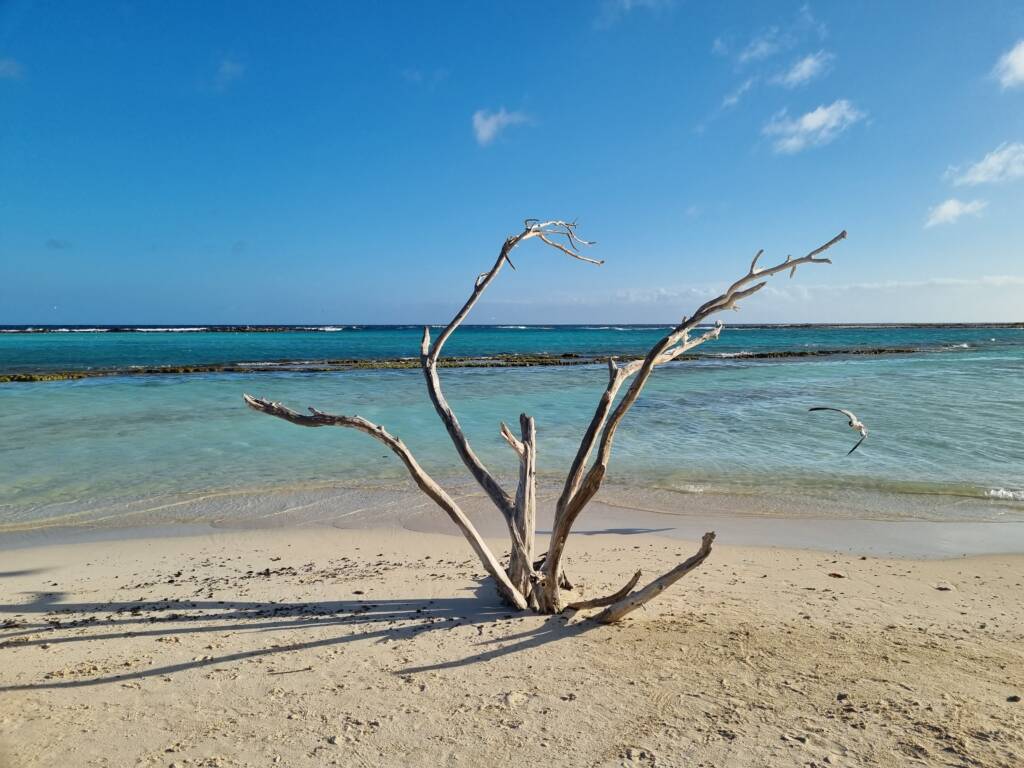 How to Get to Baby Beach
Getting to Baby Beach is relatively easy. The beach is located about 30 minutes from Oranjestad, the capital of Aruba. You can rent a car, take a taxi, or join a guided tour to get there. Once you arrive, there is ample parking available, and the beach is just a short walk from the parking lot.
Are you ready to escape to paradise and experience Aruba's beaches for yourself?
Aruba is a paradise for beach lovers. The island's pristine beaches, crystal-clear waters, and year-round sunshine make it a perfect destination for a beach vacation. While there are many beaches to choose from in Aruba, Baby Beach stands out for its natural beauty and calm waters. Whether you're traveling solo, with friends, or with family, Aruba's beaches are sure to provide you with an unforgettable experience. So pack your bags and head to Aruba for a beach vacation you won't forget.
Book trip to Aruba and come visit our amazing beaches.