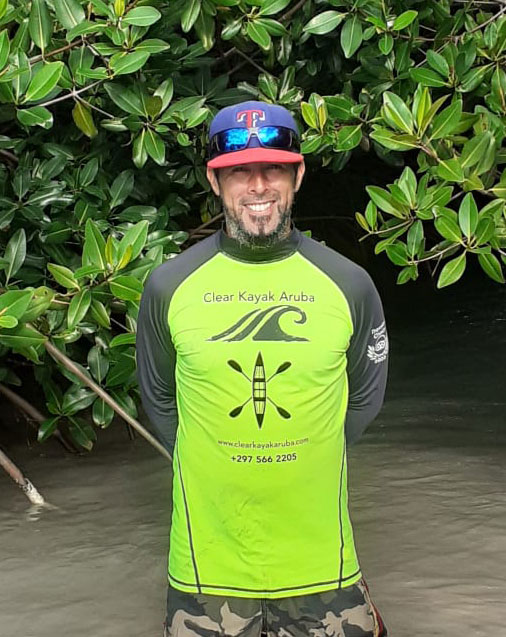 Luis Wever
Luis is as an authentic Aruban as you will encounter while visiting the island. Luis speaks multiple languages and has an extensive knowledge of the local culture and politics.
He recently graduated and has a master degree in International Relations and Organizations specialized in Geopolitics and Connectivity.
Why does Luis maintain a part time Kayak Tour guide? Kayaking is a hobby for him. He loves to interact with the guests, while keeping in shape for his next adventure. Luis is a very experienced kayaker. In the last years Luis has kayaked from Venezuela to Aruba (19 miles) and from Curacao to Aruba (58 miles). Luis wants to one day connect the three islands Aruba- Bonaire – Curacao by KAYAK.
"If you do the tour with me you will get the local taste of this Island we call home."
One thing is for sure, when you do a tour with Luis you will not forget it!