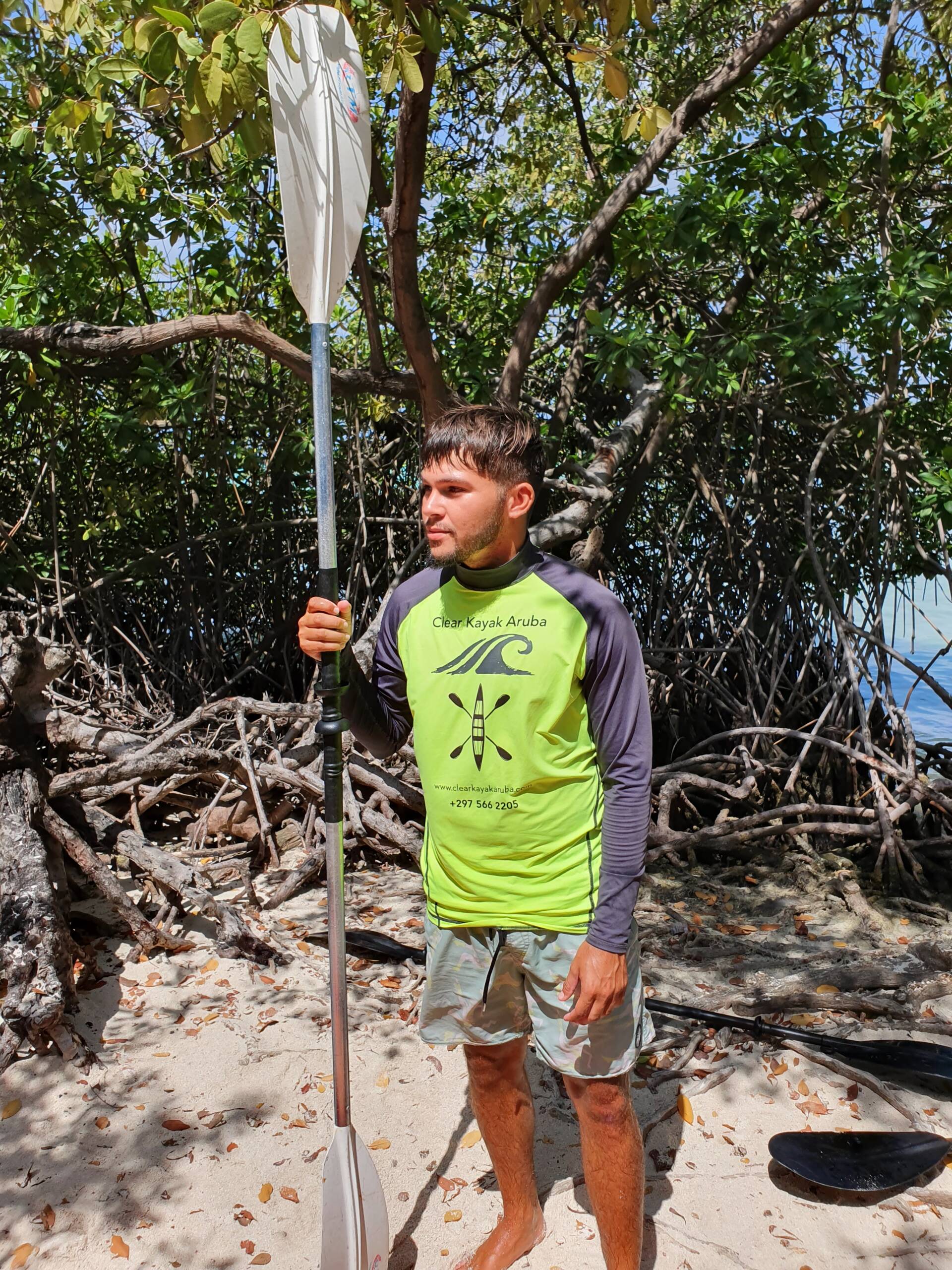 Jeandrick de Cuba
Locally born and raised – grew up in Savaneta – the fishermans town where one of the largest Mangrove forest on the island is situated.
Jeandrick is currently attending high school, is a fierce soccer player for a local team and grew up diving and snorkeling in the local waters in the area.
Jeandrick takes pride in the work he does as a Kayak Tour GUIDE.
"I want our guests to take away this amazing experience we offer and take away and pass forward the message we give about conservation of the area."